The South Dakota Festival of Books is officially underway in Deadwood, South Dakota. I met several of the other authors at a wine and hors d'oeuvres event on Thursday night. The full day of panels and readings happens tomorrow, so today my sister, Myra (who is with me at the Festival) , and I set out to revisit some sites that we remember well from a childhood family trip to the Black Hills lots and lots of years ago. That is to say, I remember these sites well, and Myra remembers them well, but our memories aren't always the same. So this was a lot of fun. We started out at the mountain-sculpture-in-progress of Crazy Horse, which you can see in the background here: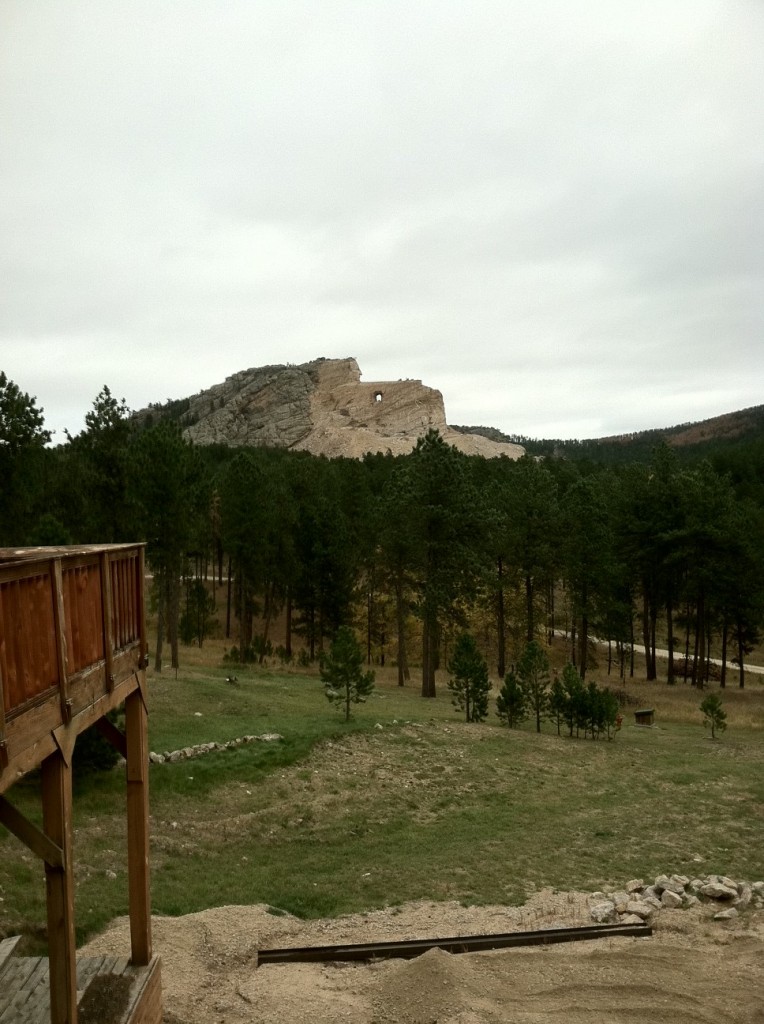 When this is done (which will be a long, long time yet) it will be huge. The head of Crazy Horse is about the size of the four presidents on Mt. Rushmore. Here's Myra standing by a small model of the sculpture: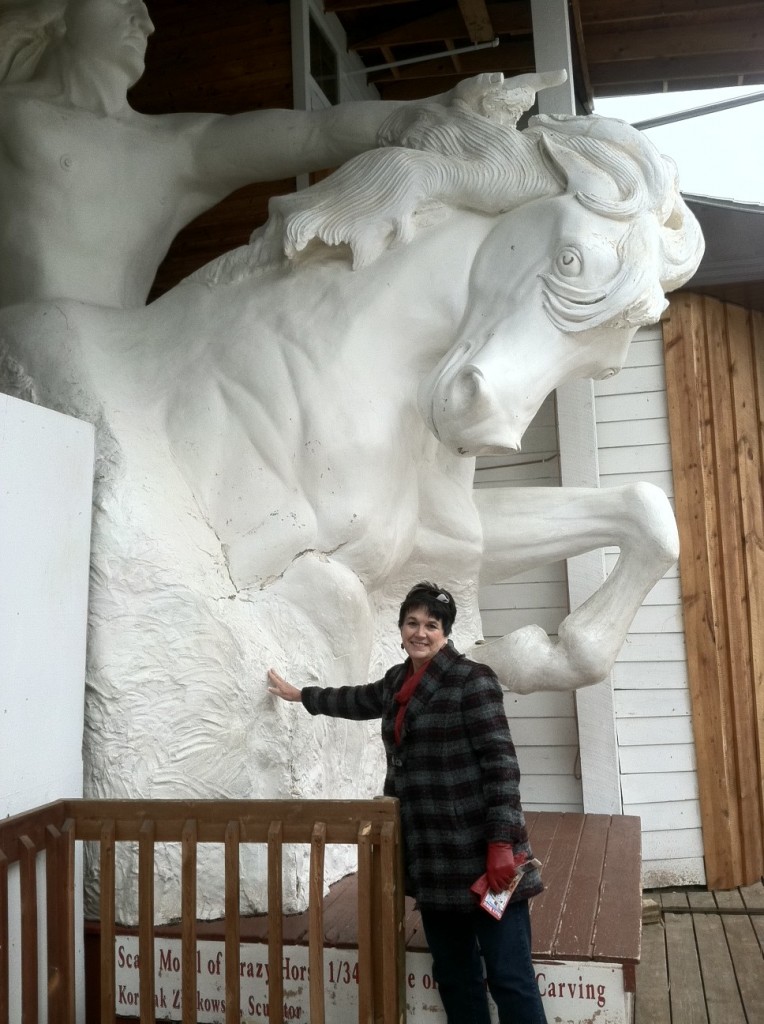 The most fun, however, was just driving along remembered roads and imagining three fashion-challenged girls scrambling on rocks and oohing and aahing over tunnels and hairpin turns.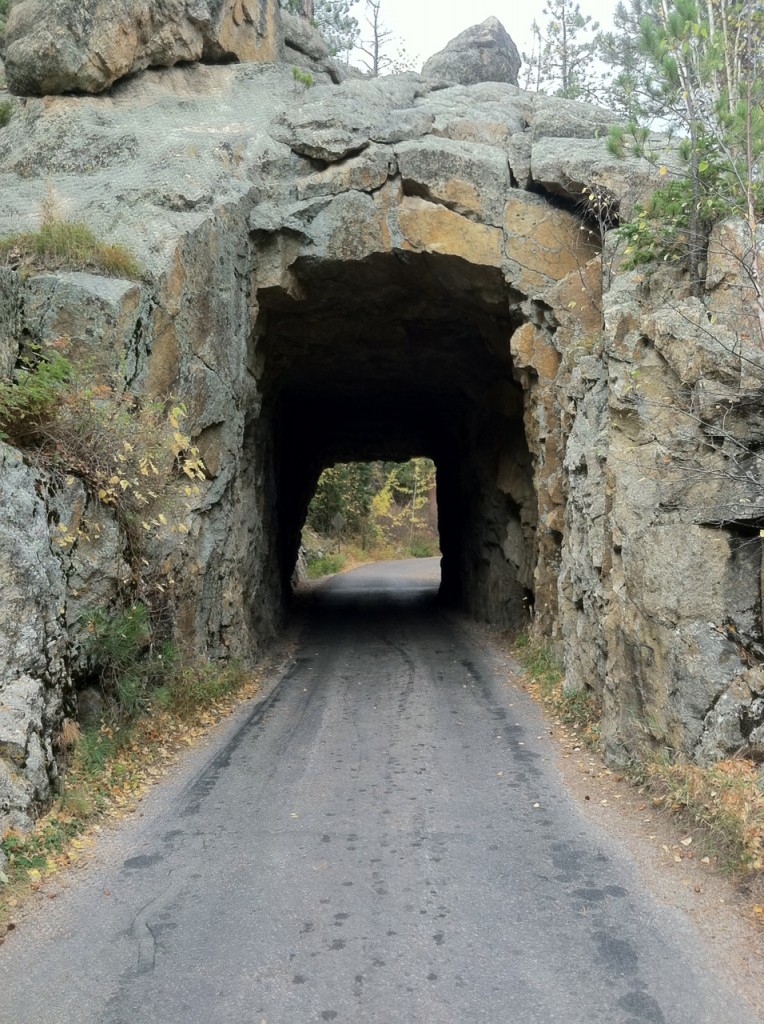 But the most beautiful scenery this week came from the drive here, through the South Dakota plains: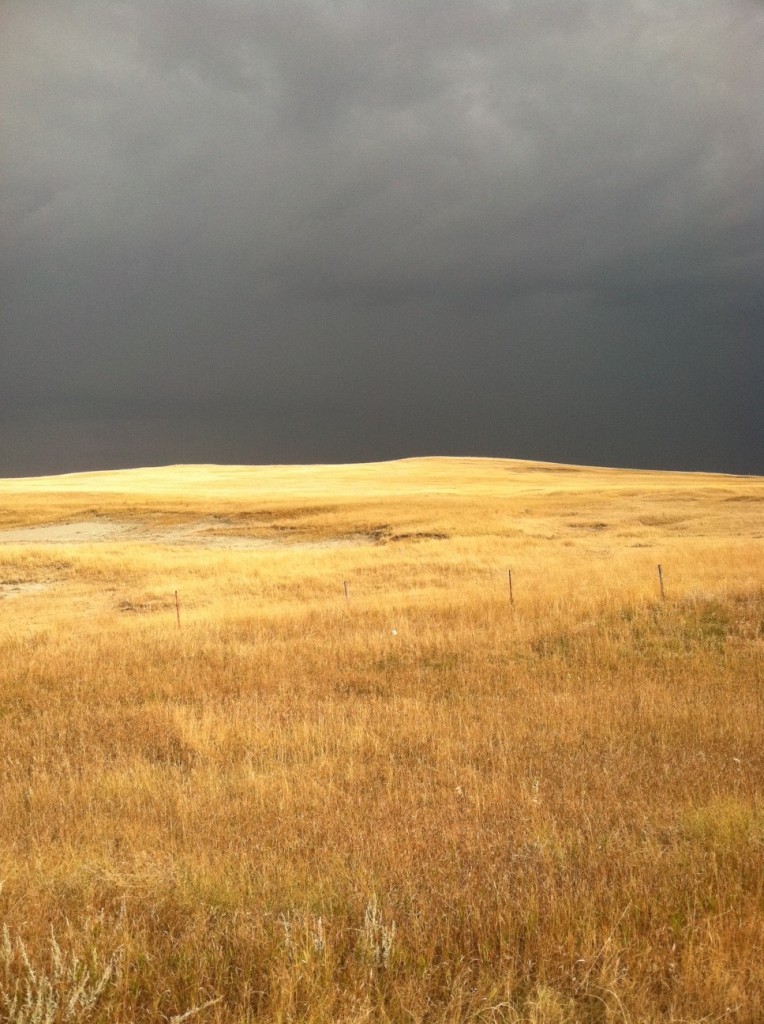 Tomorrow I am on a panel with Ann Weisgarber, author of The Personal Life of Rachel DuPree, and then I read from Dakota, Or What's a Heaven For at another session.