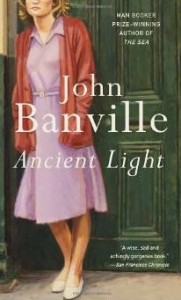 When I was sixteen years old I went on my last summer camping trip for the youth group of my family's church.   I was the oldest in the group, none of my friends were on the trip, and I didn't want to go.   I remember almost nothing about those days at a lake cabin in Minnesota, except the book I read and how I came upon it.  The neighbor lady who had volunteered to help the current minister–a duck out of water who hailed from the South and said things like "Hallelujah!" and "Amen, brother!" right out loud, much to the consternation and then, amusement, of our small Methodist congregation in North Dakota–generously recognized my misery.  When the other youth were piled into cars for a day of sightseeing (although what sights they could have been seeing, I cannot imagine), I was allowed to remain at the lake cabin to lie in the sun and read.  (Thank you, Helen.)
It was on my first day alone that I wandered down to the local resort store, the kind that sells Corn Flakes and worms.  There, on a creaky, squealing, rotating wire rack of paperbacks, I found a thick book with a butterfly on the front cover of black, and within the butterfly, tiny naked ladies.  Ha! I thought, I will read this nasty book during my internment at church camp, a secret act of resistance.  Like most of my secret acts of resistance at that age, I really didn't have much to resist, and no one noticed anyway.  But here's the point:  that novel was Ada by Vladimir Nabokov.  It was a big, difficult book and I understood almost nothing.  Still, I trudged determinedly on, mildly shocked by the sex between brother and sister, but mostly intrigued, in a brand new way, by language.
I reread Ada the next summer while lying on a blanket spread out on the roof of the grain truck that I occasionally drove during harvest, keeping one eye on my book and one eye on my dad's combine so I would know when I was supposed to hop into the truck cab and bounce across the field to collect another hopper-full of grain.  I still didn't understand much of the book, but more.
I reread Ada for the third time  when I was twenty-four while backpacking around Europe, and then again, when I was in my mid-30s while taking an independent study on Nabokov during grad school.  Sometimes when I think about what it means to "learn to read," I think about this novel and how each time I approached it I was a new reader, because I was a different person, and how I was conscientiously re-reading precisely to test and mark the changes in my own reading skills.  Those days of early confusion and amazement, alone on a raft on a still lake in Minnesota, marked the beginning of a love affair with the novels of Vladimir Nabokov, a love affair that has certainly lost its sizzle now that I am older, but a formative affair nonetheless.
So why do I tell this story now, in a post that is supposedly about John Banville's 2012 novel, Ancient Light?  Because this, too, is a meditation on the haunting power and shape-shifting caprice of memory.  This, too, with its sly doublings and ghosts just on the edge of the narrator's and the reader's vision, is filled with the hints and the nods and the labyrinthine clues, not only to the past, but to the constructedness of that past in the present.  And this, too, is as much about the play of language, the delight and the mystery of words, as it is about what happens.  Reading Ancient Light I felt like I was back on that raft again, back on the roof of that truck, back in Europe with a worn paperback in my backpack and nothing ahead of me but adventure.
But what is it about, this Banville book?  Here are a couple of book reviews, one more favorable than the other.
http://www.nytimes.com/2012/11/11/books/review/ancient-light-by-john-banville.html?_r=0
http://www.newyorker.com/arts/critics/books/2012/10/08/121008crbo_books_acocella?currentPage=all